Class 7th Tuition in Jaipur - Amababari, Murlipura, Vidhyadhar Nagar
Best Coaching Institute for Class 7th in Jaipur
The Miracle Academy is the best tutoring service in your town.
We provide education with a different attitude and more than good grades!
Scored a good grade is not the complete education, while discovering your potential is the biggest aim of our class six learning program.
We at The Miracle Academy are known as one of the best coaching institutes in Jaipur offer AI based online classes with the aim to transform student(s) minds and broaden their visions.
Catch up and get ahead…!
We have the best teachers at our academic center that are willing to offer Class 7th services with personalized learning touch i.e. by creating a real teaching atmosphere similarly taught in school with board, chalk and pen, etc.
With us, dive deeper into the ocean of knowledge!
Why The Miracle Academy for  Class 7th Tuition in Jaipur
Miracle Academy provide  Class 7th Tuition in Jaipur to give your children the opportunity for learning a subject or concept before it is discussed in school.
Affordable: The Miracle Academy offers Class 7th Tuition in Jaipur at a reasonable cost which is budget-friendly. 
Doubt Clarification:

They can always watch recorded lectures and ask for their donuts right then and there. 

Quality Teaching:

The Miracle Academy coaching is certified and trusted by 1000+ students and their parents. 

Multi-Device:

The online courses can be accessed on any device such as mobile, desktop, laptop, etc.

AI-Based Learning:

We also provide AI-enabled online class services covering all classes as well as all subjects.

One-to-One Teaching:

Our unique learning method ensures the students interact with the teacher individually so that each can learn and understand concepts easily.
100% Personal Tuition: Our teachers give complete, agile teaching to students that unlock learning at a personal level.
How Does It Work?
Learning made it interesting with The Miracle Academy. Here's the answer.

Class 7th Tution Center in Ambabari, Jaipur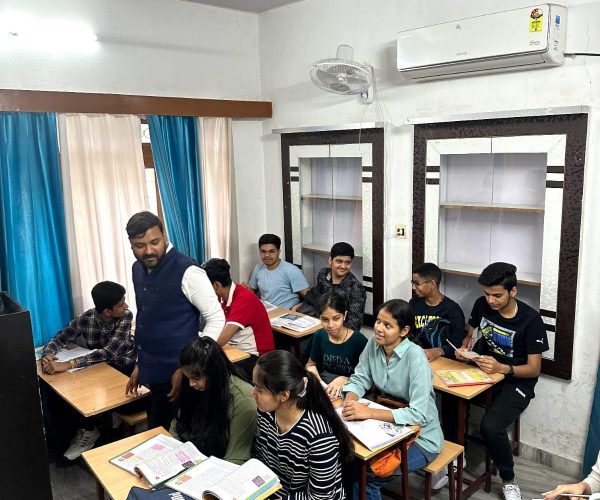 Looking for a reliable coaching center in Ambabari, Jaipur for Class 7th tuition? Look no further! Our tuition center is the perfect choice for students in Ambabari seeking comprehensive coaching classes. With a team of experienced and dedicated teachers, we provide top-notch education to our students. Our coaching center offers a wide range of subjects, including Mathematics, Science, English, Social Studies, and more. We believe in personalized attention and small batch sizes to ensure effective learning and individualized support. Our coaching classes in Ambabari are designed to strengthen students' foundational knowledge, develop critical thinking skills, and boost their confidence. We provide a supportive learning environment where students can ask questions, clarify doubts, and engage in interactive discussions. Join our tuition center in Ambabari and witness the remarkable progress of your child as they excel academically and achieve their full potential.
View our Other Tuition Classes in Jaipur 
Best 7 Class Coaching Institute and Center in Murlipura, Jaipur
Looking for the best coaching institute and center for Class 7 in Murlipura, Jaipur? Look no further! Our coaching center in Murlipura is the perfect destination for comprehensive and top-notch education. With a team of highly qualified and experienced teachers, we provide exceptional coaching classes tailored specifically for Class 7 students. Our coaching institute, conveniently located near you, is equipped with state-of-the-art facilities and a student-friendly environment. We offer a wide range of subjects, including Mathematics, English, Science, Social Studies, and more, ensuring holistic learning. With personalized attention, interactive teaching methods, and regular assessments, we aim to strengthen students' conceptual understanding and enhance their academic performance. At our coaching center, we believe in fostering a love for learning and instilling self-confidence in students. Join us and experience the difference that our coaching institute near me can make in your educational journey.
Find Coaching Center for Class 7 in Vidhyadhar Nagar, Jaipur
If you are in search of a coaching center for Class 7 students in Vidhyadhar Nagar, Jaipur, look no further. There are several reputable coaching centers in the area that cater to the educational needs of young learners. These coaching centers offer a variety of subjects and comprehensive study programs to ensure holistic development. Whether you're looking for a tuition center in Vidhyadhar Nagar, coaching classes in Vidhyadhar Nagar, or a coaching institute near me, there are options available to suit your requirements. These centers are equipped with experienced faculty members who employ effective teaching methodologies to help students grasp concepts and excel in their studies. With a focus on building a strong foundation, these coaching centers provide personalized attention and regular assessments to track students' progress. So, explore the coaching centers in Vidhyadhar Nagar, Jaipur, and find the one that best fits your child's educational needs and aspirations.
Download Class 7 (All Subject) Book In PDF Form
A strict teacher that has been teaching since the age of 16 . A strict teacher that has been teaching since the age of 16

Experienced Faculty
Quality education with experienced faculty…
Rinisha Agarwal

Nice Way of Teaching
Amazing coaching classes in Jaipur and nice way of teaching
priyanshu yadav

Amazing and friendly teachers
Nice quality, reasonable,nice way of teaching
Amazing and friendly teachers
Kanta Pareek

Amazing coaching classes
A good coach can change a game
But a great coach can change a life
Amazing coaching classes??
Prerna Pareek

Positive: Communication, Professionalism, Quality
Personal attention by expert teachers and best teachers money is little high but concept wise teaching?
Abhishek Yadav

Perfect for Girl Students
Best teacher I have seen in my life ?? teacher work for students future rather than money??
Ashu Yadav

Best Coaching Center
How Miracle Academy changes lives and improves Careers. How Miracle Academy changes lives and improves Careers . best center for learning.
Girdhari Singh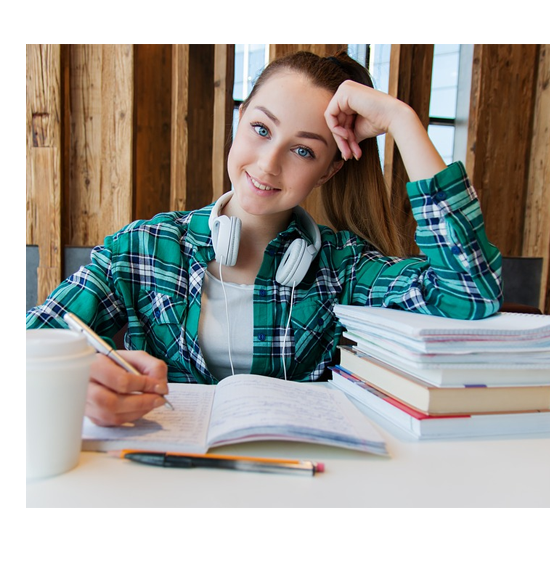 We know about your hectic schedule. We also know the only way you truly understand a subject is by practicing .