Class 6 Tuition Center in Vidhyadhar Nagar, Jaipur
Best Coaching Institute for Class 6 in Jaipur
The Miracle Academy Class 6 tuition center in Jaipur will help your student to concentrate his/her standard accurately. The concepts taught in class 6 are the basis for classes 7 & 8. Our AI-based learning platform assists class 6 students to anticipate in all subjects deeply with personalized suggestions, performance and analytics, dashboard management, etc. 
Additionally, our expert faculty give proximate attention to each student to ensure better learning effectively and efficiently.
Course Features
For Student – Class 6 only 

Lecture – 100+ hours 

Tests – Single Chapter, Multiple Chapters, Complete Course

Language – English, Hindi

Tracking and Reporting – Complete AI-based 

Worksheet – 70+
Curriculum
Class six private home tutor in Jaipur covers the full course of all subjects as prescribed in the textbook.
Why The Miracle Academy for 6th Class Tuition in Jaipur
The Miracle Academy provides one of the Best Class 6 Tuition in Jaipur. The concepts taught in class 6 Maths, Science are the base for class 7 & 8. We cover CBSE syllabus with the help of two books "NCERT" & "Mathematics" by R D Sharma.
Affordable: The

Miracle Academy offers class 6 tuition in Jaipur at reasonable cost which is budget-friendly. 

Doubt Clarification:

They can always watch recorded lectures and ask for their donuts right then and there. 

Quality Teaching:

The Miracle Academy coaching is certified and trusted by 1000+ students and their parents. 

Multi-Device:

The online courses can be accessed on any device such as mobile, desktop, laptop, etc.

AI-Based Learning:

We also provide AI-enabled online class services covering all classes as well as all subjects.
How Does It Work?
Learning made it interesting with The Miracle Academy. Here's the answer.

Class 6 Tution Center in Murlipura, Jaipur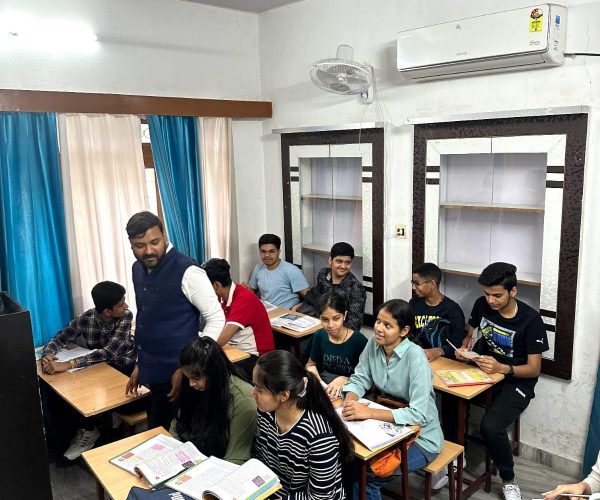 The Miracle Academy is a renowned tuition center catering to Class 6 students in murlipura, Jaipur. Located in the prime areas of Vidhyadhar Nagar, Murlipura, and Ambabari, the academy is dedicated to providing comprehensive and effective educational support to young learners. With a team of highly qualified and experienced teachers, The Miracle Academy strives to create a nurturing and conducive environment for students to excel academically. The center offers a wide range of subjects, including Mathematics, English, Science, Social Studies, and more, ensuring a well-rounded learning experience. Through interactive teaching methods, personalized attention, and regular assessments, the academy aims to strengthen students' foundational knowledge and enhance their problem-solving skills. The Miracle Academy understands the unique learning needs of Class 6 students and tailors its curriculum to meet those requirements. With a commitment to excellence, the tuition center empowers students to achieve their full potential and succeed in their academic journey.
View our Other Tuition Classes in Jaipur 
Best 6 Class Coaching Institute and Center in Ambabari, Jaipur
The Miracle Academy stands out as the finest coaching institute and center for class 6 students in Ambabari, Jaipur. With a strong emphasis on academic excellence and personalized attention, The Miracle Academy has established itself as a reputable institution in the field of education. The institute's dedicated faculty members are highly experienced and employ innovative teaching methods to ensure students grasp the fundamental concepts effectively. Recognizing the need for convenient access to quality education, The Miracle Academy has expanded its reach to other locations in Jaipur, including Vidhyadhar Nagar and Murlipura. The institute offers comprehensive coaching classes for class 6 students, covering all subjects with a focus on building a strong foundation. For parents seeking the best tuition center in Jaipur, The Miracle Academy is the ideal choice, offering a nurturing and supportive learning environment that fosters growth and academic success.
Top Coaching Center for Class 6 in Vidhyadhar Nagar, Jaipur
The Miracle Academy is an exceptional coaching center for Class 6 students in Vidhyadhar Nagar, Jaipur. With its unwavering commitment to providing quality education, it has earned a reputation as one of the best tuition centers in the area. The academy offers comprehensive coaching classes for Class 6, covering all major subjects and ensuring a holistic learning experience for the students. The dedicated team of highly qualified and experienced teachers at The Miracle Academy focuses on creating a nurturing and engaging environment that promotes academic growth and personal development. The academy's innovative teaching methods, interactive study materials, and regular assessments help students build a strong foundation and excel in their studies. For Class 6 students seeking a top-notch coaching center in vidhyadhar nagar Jaipur, The Miracle Academy stands out as the ideal choice to achieve academic excellence. The Miracle Academy also offers convenient online Classes services, ensuring personalized attention and a comfortable learning environment for students.
Download Class 6 (All Subject) Book In PDF Form
A strict teacher that has been teaching since the age of 16 . A strict teacher that has been teaching since the age of 16

Experienced Faculty
Quality education with experienced faculty…
Rinisha Agarwal

Nice Way of Teaching
Amazing coaching classes in Jaipur and nice way of teaching
priyanshu yadav

Amazing and friendly teachers
Nice quality, reasonable,nice way of teaching
Amazing and friendly teachers
Kanta Pareek

Amazing coaching classes
A good coach can change a game
But a great coach can change a life
Amazing coaching classes??
Prerna Pareek

Positive: Communication, Professionalism, Quality
Personal attention by expert teachers and best teachers money is little high but concept wise teaching?
Abhishek Yadav

Perfect for Girl Students
Best teacher I have seen in my life ?? teacher work for students future rather than money??
Ashu Yadav

Best Coaching Center
How Miracle Academy changes lives and improves Careers. How Miracle Academy changes lives and improves Careers . best center for learning.
Girdhari Singh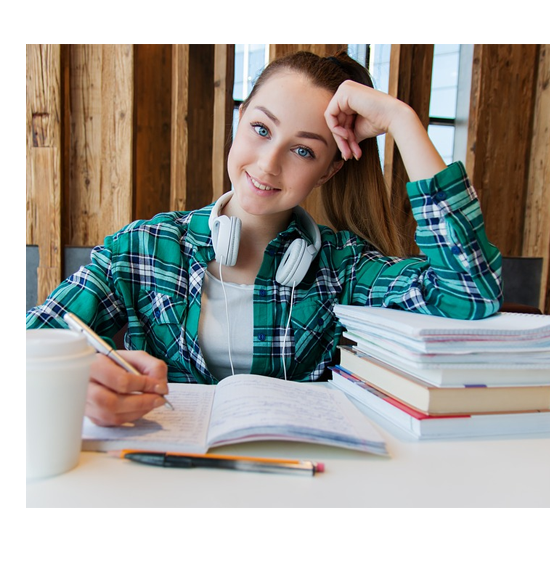 We know about your hectic schedule. We also know the only way you truly understand a subject is by practicing .